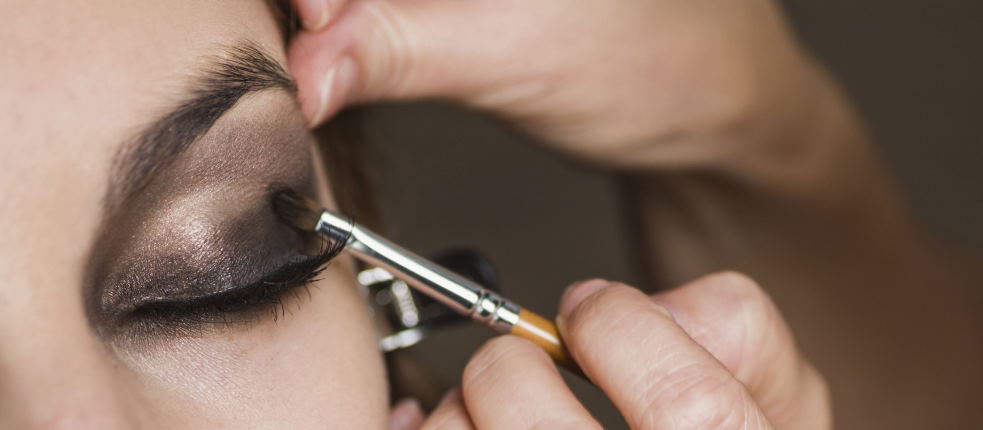 The Best Makeup Blending Tips for a Flawless Face
Are you struggling to get your makeup to look flawless? Do your foundations and powders seem to blend in an unsightly way, making your skin look patchy? If so, don't worry – you're not alone. Blending your makeup correctly can be tricky, but you can achieve a perfectly smooth and even complexion with a few tips and tricks up your sleeve. So, keep reading for the best blending tips for a flawless face.
Is it better to blend makeup with a brush or sponge?
There are a few different ways to apply it when it comes to makeup: with a brush, sponge, or your fingers. Each method has its benefits and drawbacks. So, which is the best way to apply your makeup? Let's take a closer look.
The short answer is: it depends. Brushes will give you a more precise application, while sponges will give you a more blended and natural look. Experiment with both to see which you prefer.
If you're looking for a flawless finish, blending your makeup with a brush is the way to go. However, if you want something that looks more natural, try using a sponge instead. Ultimately, it's up to personal preference which one you use – so experiment until you find what works best for you!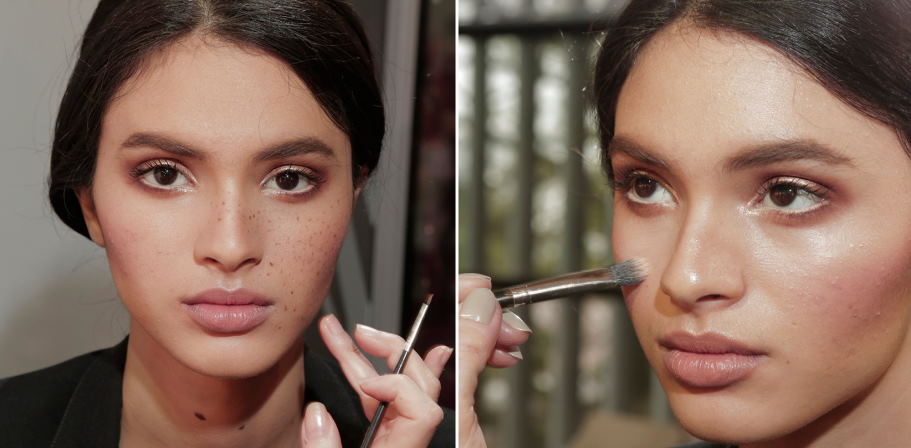 I usually use my fingers to apply my foundation and blush for an everyday look. But when I'm going out or need something a little more polished, I'll break out the brushes.
There's nothing worse than wearing makeup that doesn't blend well. A harsh line between your foundation and your neck can make you look like you're wearing a mask, and mismatched eyeshadow can make you look like a hot mess. Luckily, there are some simple tips for blending makeup that will give you a flawless face every time. Check out these tips to find out how to get the perfect blended makeup look!
You can do a few things to help ensure your makeup blends seamlessly and looks natural. Here are some of the best tips:
Use a light hand when applying foundation. A little goes a long way, and it's much easier to build coverage if needed than to try to remove too much product.
Apply blush after foundation, rather than before. This will help avoid streaks and ensure that the blush is blended evenly across your cheeks.
Use a brush or sponge to blend your eyeshadow rather than your fingers. This will help create a more seamless look and prevent any harsh lines from forming.
What should I use to blend my foundation?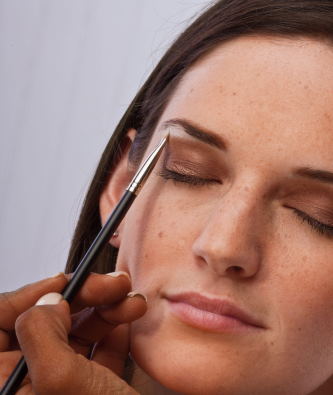 When it comes to blending your foundation, you can use a few different tools. Each has its benefits and drawbacks, so it's important to choose the one that will work best for you. Here is a breakdown of the most common blending tools, so you can decide which is right for you.
How to choose the right foundation brush for you? It all depends on your skin type. A synthetic foundation brush is best if you have oily skin because it will pick up less product than a natural hair brush and is easier to clean. In contrast, if you suffer from dry or dehydrated skin, natural fiber such as goat or sable hair would be more beneficial due to its softness and ability to hold moisture. A flat-top kabuki-style brush may also work well for this purpose, but only if explicitly designed with oil-free bristles. The same idea applies when choosing which type of sponge applicator – use an egg-shaped beauty blender or makeup sponge made out of latex if you have oily skin because these materials absorb less oil and product. In contrast, a synthetic powder puff would be better suited for someone with dry skin. Sometimes it's not about having the right brush but rather using it correctly – don't press too hard, then buff gently into place instead!